Pictures From 10,000 Feet Elevation
The Cabin We Call Home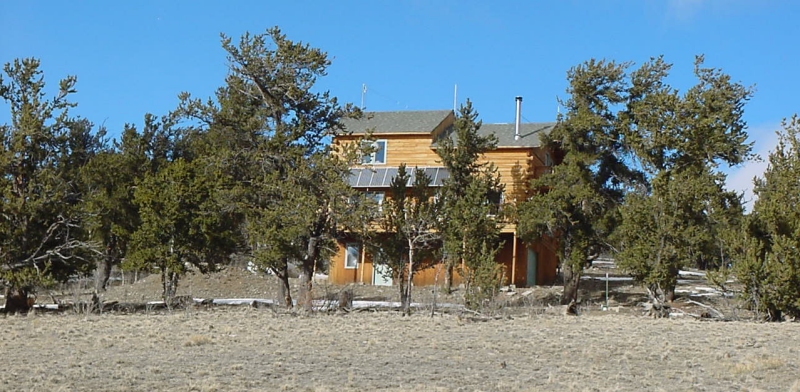 Some say we should call it a house or a mountain home as it seems too large for a cabin, or even a cottage or lodge. To us it seems right as it was built originally as a hunting cabin and grew as Becky added more amenities. It was simple in design and does not have the finish of a more modern house. It has lots of 'smileys' in the woodwork where Becky missed a nail or two, and there is the absence of any paint or sheetrock. The 32 ft x 24 ft structure consists of machined 'D' shaped logs that are screwed together with long lag bolts. The logs were originally standing dead Douglas Pine and were shipped from Canada then shaped at a sawmill in Poncha Springs, CO. We bought 150 15 ft long logs (weighing 150 lbs each), and cut them to length, as required. The interior is the inside of the logs with other walls consisting of studs supporting aspen paneling.
---
Exterior
---
Interior